Welcome to Swedish Day UK
We will be keeping our eyes on the covid rules and recommendations all the time but as I type the 2021 show will take place on October 3rd..
o
o
A day dedicated to all those of you who love Sweden and Swedish ideas, for those who like to drive and those who admire Swedish Vehicles.
Our show this year, 2021, has been rescheduled to take place on the 3rd October.
Everybody is trying to fit a years worth of shows into 6 months but the great thing is we have a confirmed date.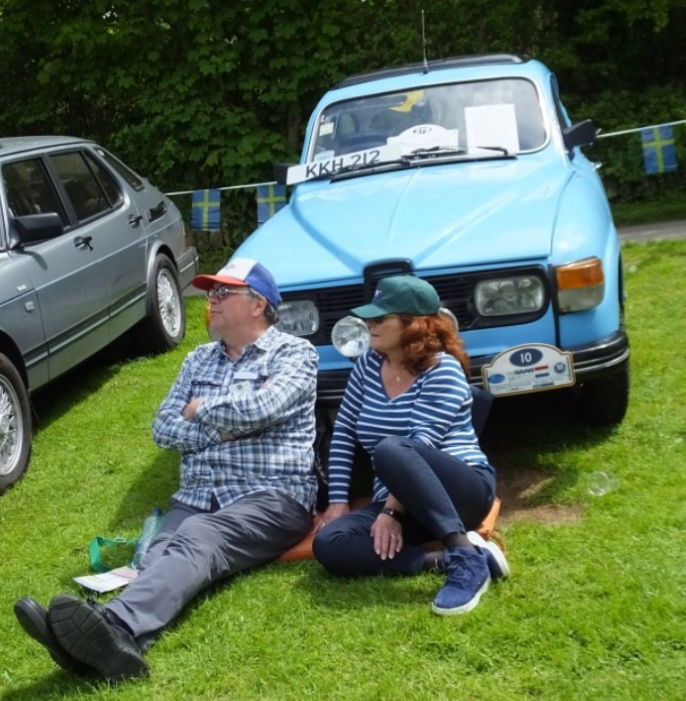 Mr and Mrs Dean enjoying the show in the sunshine.
Please browse through our pages to find all the information you need to enjoy the day.